Facts about us
MC Labo corp. has the capability for the preparation, application and production of functional microcapsules that achieves environmental benefits.

Representative : Yasuo HATATE (President)  
Address :
The Main Office: 1-3-2-808, Nishida, Kagoshima 890-0046, Japan 
TEL : +81-99-206-0329 
(Mobile Phone+81-80-1700-0187) 
FAX : +81-99-206-0329
E-mail : mc-labo@nifty.com
Foundation : established on Jan. 22, 2008 
Capital : 25.5 million yen

Y.Hatate (Emaritus Professor, Kagoshima Univ.)
---
History
Before founding our company, we obtained several funds up to foundation from the following public organizations.
Regional consortium project from Ministry of Economy, Trade and Industry "Manufacturing of Functional microcapsules"
Representative : Y.Hatate (2002-2003)
Industrial Research Development Project from New Energy and Industrial Technology Development Organization
"Development of capsule-type Bioreactor and Application for Ground water Remediation system"
Representative : M. Yoshida (2004-2008)
Kagoshima Enter prize Support Project for Start-up & Trigger from Kagoshima (Prefecture) Industry Support Center
"Technology Development on Preparation and Production of Environmental Microcapsules"
Representative : Y. Hatate (2005-2006)
University Ventures Start-up Program Project from Japan Science and Technology Agency "Preparation and Manufacturing of Environmental Microcapsules"
Representative : Y. Hatate (2006-2008)

About 250 million yen from the above mentioned funds was used for R & D charges of microcapsules preparation and production. This was a key fact of MC Labo corporation founded on Jan. 22, 2008. We have entered into the cooperative research contract with Kagoshima University since April, 2008, and have carried out the development of about 20 kg/d-scale production of microcapsules at a pilot plant factory located near Kagoshima University.
 Now, we are waiting for the chance of "sample shipment" of microcapsules which might be demanded from any campany.
---
High Level Message
As mentioned in our history, strong support from several public organizations enabled us to develop our technology for the preparation and manufacturing of microcapsule at Kagoshima University. At present, we have carried out R & D activities using 50L scale reactors at a small factory (100m
2
) under a cooperative research contracts with four laboratories (Yoshida labo., Kagoshima Univ., Taguchi labo., Niigata Univ., Shiomori labo., Miyazaki Univ. and Kiyoyama labo., Miyakonojo Tech. College) to perfect the preparation technique for microcapsules.
 Our microcapsules will become prevalent in the world.
 Our business is to establish the of working technique of preparation and production on microcapsulse. Although we are developing various kinds of microcapsules as you see on this Web site, we will seriously consider with you for your demands or inquiries such as possibility, preparing and testing on microcapsule.
 Companies should not hesitate to ask for our assistance because we want to make new functional microcapsules with tight teamwork between the above mentioned four laboratories.
---
Profile of Y. Hatate
: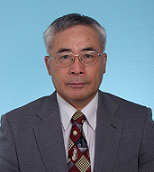 Education Background;
 Kyushu University
Doctor of Chemical Engineering 1972
Master of Chemical Engineering 1969
Bachelor of Chemical Engineering 1967
Professional Background;
2010-      Emeritus Professor of Kagoshima University, Kagoshima
1988-2010  Professor of Kagoshima University, Kagoshima
1979-1980   Associate Professor of West Virginia University, USA
1974       Associate Professor of Kagoshima University, Kagoshima
1972       Assistant Professor of Kyushu University, Fukuoka
Research Field:
 Carried out numerous research works of chemical engineering;
1967-2010;   Kinetics, Preparations and Applications of functional polymer including microcapsules ,
1972-1974;   Bubbling columns
1974-2006;   Thermodynamic study of vapor-liquid equilibrium relative to"Shochu" (Japanese liquor)
1981-2001;   Fluidization
1979-1988;   Multi-flow characteristics
1999-2010;  Preparations of lead-free adhesive glass material
He and his coworkers have published about 200 papers and applied about 60 patents concerning microcapsules.
He won the "Naitoh Masaki Research Prize" (Titles: Preparation of high functional polymer microspheres) from the Soc. of Chem. Engineers, Japan in March, 2003., and won the "Testimonial Prize of Chemical Engineering" from the Soc. of Chem. Engineers, Japan in March, 2010.